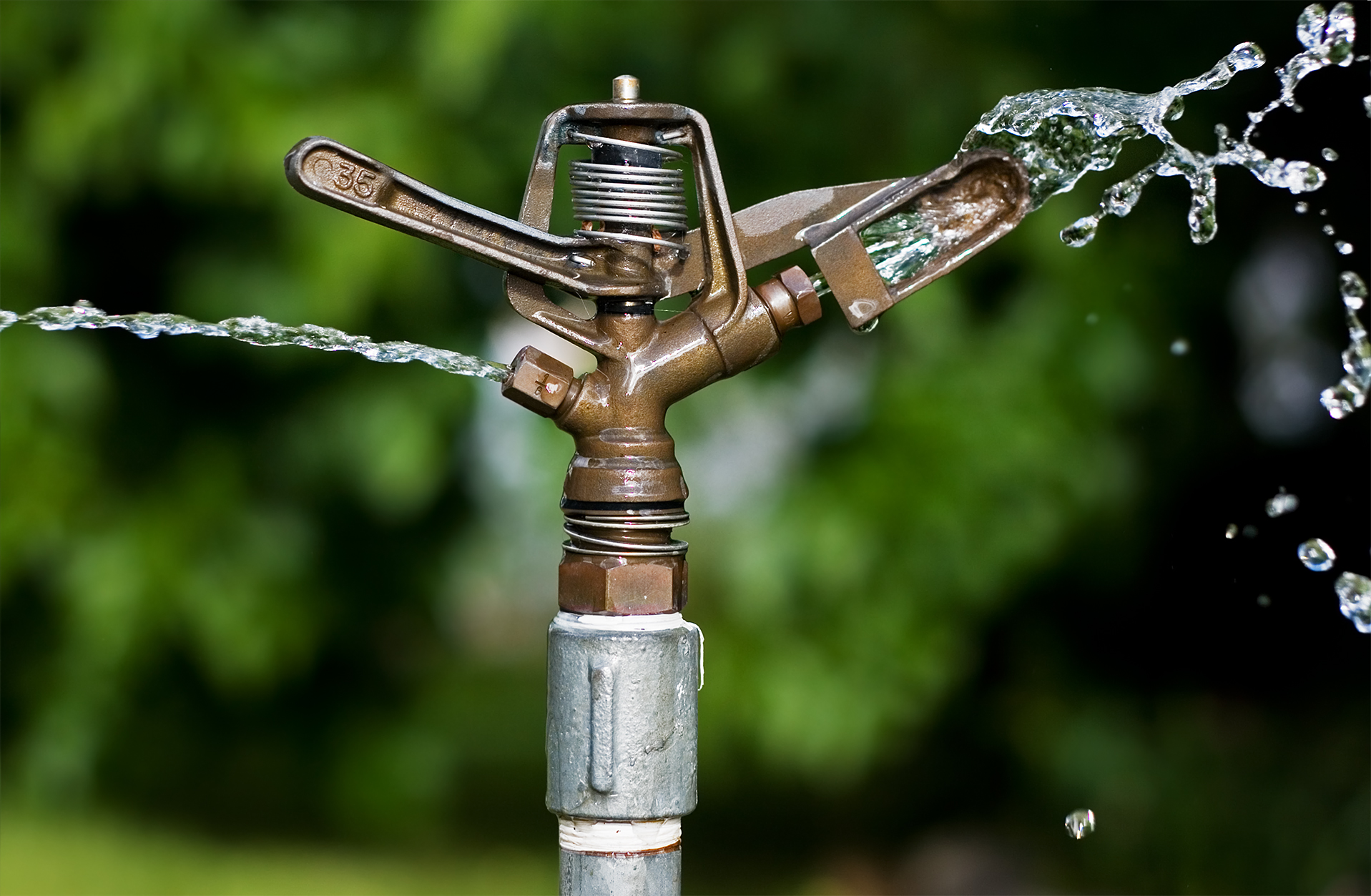 Gone are the days of running the sprinkler during hot, lazy summer afternoons. Residential irrigation systems are becoming an essential management tool to maintain our gardens while supporting water saving initiatives.
One of the key steps to designing your irrigation is to understand the water requirements of your plants and the natural attributes and deficiencies of your site. Conditioning soil and mulching will maximize water retention and should be considered an essential element of your 'irrigation system'.
You can divide your garden into primary, secondary and minimal hydro zones:
Primary hydro zones include turf, entranceways and formal beds as well as vegetable plots – these types of gardens require regular supplementary watering.
Secondary hydro zones include established ornamental beds with shrubs and small trees that require routine but minimal supplementary watering.
Minimal hydro zones are those that require little or no supplementary watering.
As well as helping you choose the right type of irrigation, these zones can also be used to manage your overall irrigation system, including a schedule for soil improvement and rebuilding mulch.
Primary and secondary hydro zones can be fitted with a combination of spray and drip irrigation systems. All spray sprinklers lose water due to weather condition and evaporation but are essential for irrigating turf or large zones. Drip systems are much more efficient and are generally easier to maintain. The most common sprinkler fittings are as follows:
Pops up sprinklers – excellent for turf as they are submerged when switched off so do not create a hazard or incur damage. Not great for garden beds as vegetation can interfere with spray.
Fixed spray sprinklers – installed on risers in garden beds, these can be set to a fixed radius or pre-set arc so maximize efficiency. These work particularly well in garden beds with established plants and fixed requirements.
Rotator nozzles – can be installed and rotate in a sweeping arc. These work well to cover large areas but are only effective in calm weather conditions.
Drip irrigation – the most water efficient irrigation system for garden beds. Minimal water loss through evaporation, no interference from weather conditions.
All spray sprinklers lose water due to weather condition and evaporation.
The other essential component of your irrigation system is the system sensor and computer – these are small devices either fitted to the main tap head or fixed to a wall or fence. The system sensor measures rain, soil moisture and evapotranspiration and transmits this data to the system computer. The system computer regulates the timing and flow rates to your garden. You can have single or multiple hydro zones with varied timing and flow rates for the perfect soil moisture balance.